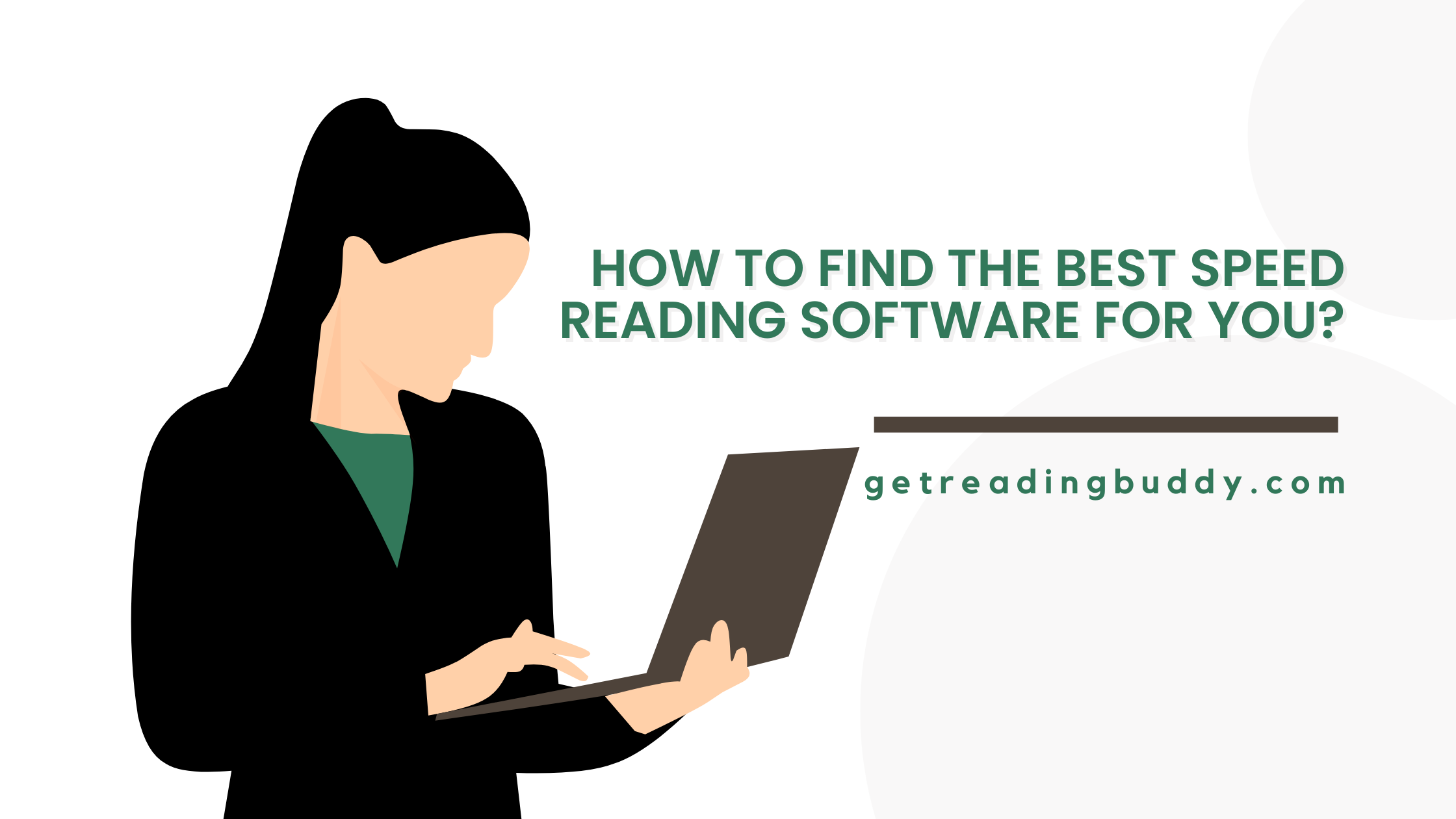 How to find the best speed reading software for you?
August 26, 2022
What is the best software for speed reading?
Speed reading software is a great tool for anyone who wants to improve their reading comprehension.
It can be used by students, business people, and anyone else who wants to increase their reading speed and efficiency.
The best speed reading software is based on scientific methodologies like the Readima extension.
Why is Readima unique?
Readima simulates many reading techniques such as Meta Guiding, and Rapid Serial Visual Presentation (RSVP) to help you read faster with high comprehension.
Readima helps you read faster by breaking down the content of each page into small chunks of words and sentences, so you can focus on each word as it appears on your screen.
There is no best way to practice speed reading
Unlike other speed reading software, Readima brings many methods into the app like Meta Guiding, and RSVP (more scan and skim techniques coming soon)
We understand that everybody has their own preferences. One can like the reading pointer method, one can like to read 1 word per display.
We go deeper than that. We allow users to customize their reading settings.
For example
You can use the Outstanding or the Border reading pointer style.
In the RSVP mode, you can modify the chunk length, focus character, turn on the focus underline, and change the focus colors too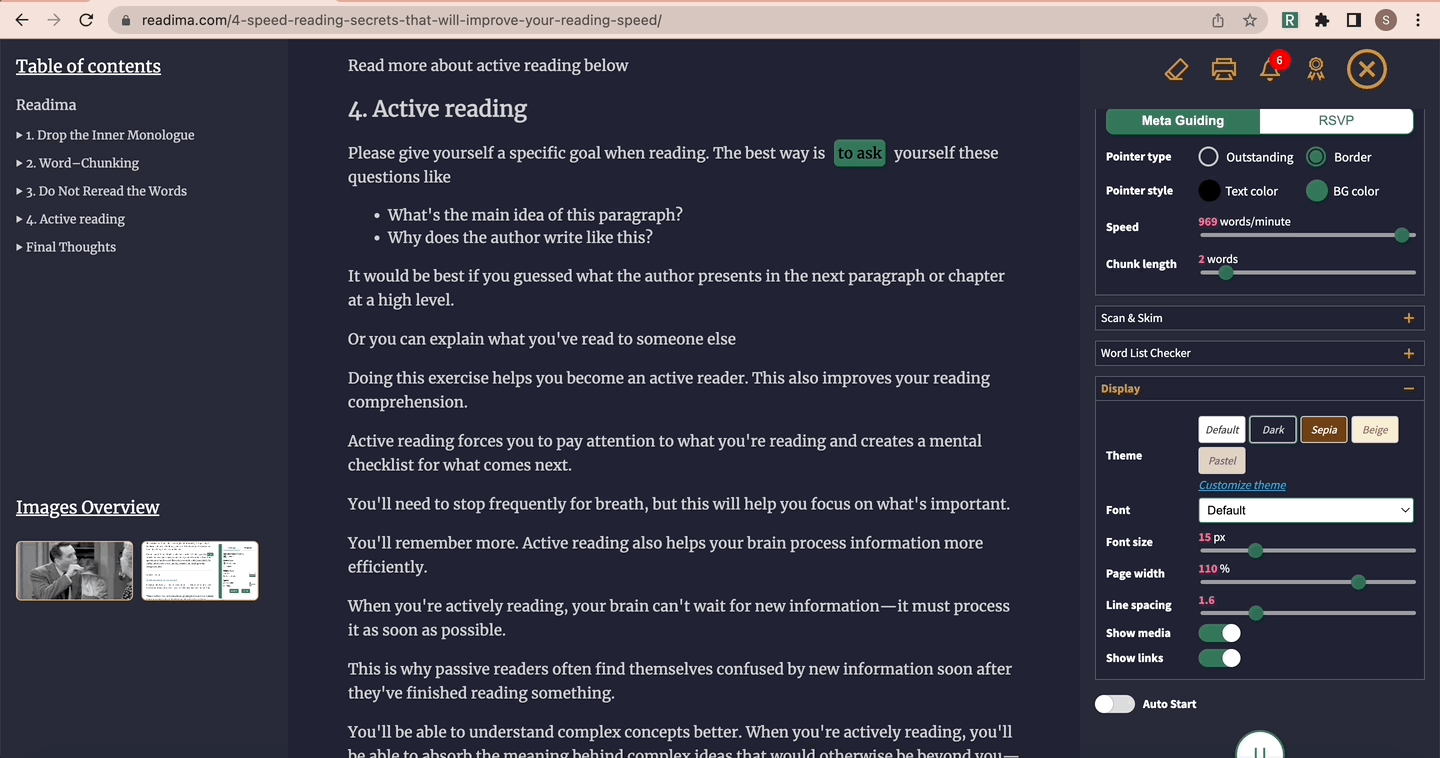 That's our philosophy when developing Readima into the best speed reading software on the market. Here
Everyone has their own speed reading preferences
Some tips to find the best speed reading software
As a book lover and a developer behind Readima, I want to share with you some tips to find the best speed reading software:
First, you have to figure your own speed reading technique while reading on paper first. This is important because if you can not practice it on paper, it's hard to read on digital devices like phones, tablets, or desktop computers.
Second, the best speed reading software often lets you experience the product for free in a long period. Why? Because you need to have time to be familiar with your reading style first. Stay away from software that don't let you try it and read for hours
Conclusion
Best speed reading software are the ones that
Based on scientific methods
Let you try the app for long periods
That's it. Thank you for reading and happy reading!